Traveling with an Infant? Here's How to Prepare Baby Food on the Go – HAPiHEROS® Natural Baby Cereal! 
Traveling with a baby can be an exciting adventure, but it also comes with its fair share of challenges, especially when it comes to feeding them. Ensuring that your little one gets nutritious meals while on the road requires some planning and preparation. Here are some helpful tips on how to prepare baby food while traveling:
Plan ahead:
Before embarking on your journey, take some time to research restaurants and stores in the area you will be traveling to. Look for places that offer healthy, nutritious options for infants and toddlers. This way, you'll have a list of go-to places where you can find suitable food for your baby.
Pack snacks:
When traveling, it's always a good idea to have some snacks on hand to keep your baby nourished and satisfied. Pack healthy snacks such as fresh fruits, vegetables, and crackers. These snacks will not only keep your little one satiated but also come in handy during any layovers or delays.
Bring a portable blender:
If you prefer to make your own baby food while traveling, investing in a portable blender can be a game-changer. Portable blenders are compact and easy to use, allowing you to prepare fresh and nutritious meals for your baby on the go. Simply pack the necessary ingredients and blend them whenever your baby needs a meal.
Check the temperature:
Ensuring that your baby's food is at a safe temperature is crucial. Remember to check the temperature of the food before feeding your baby. This way, you can gauge that it's neither too hot nor too cold, keeping your baby safe and comfortable.
On-the-go meal options:
While homemade baby food is a fantastic option, sometimes convenience is key when traveling. Consider using cereal sachets like HAPiHEROS® Natural Baby Cereal, which provide a healthy, nutritious, and natural alternative. These cereal sachets are free from added sugars and preservatives, ensuring that your baby gets the essential nutrients they need while on the move.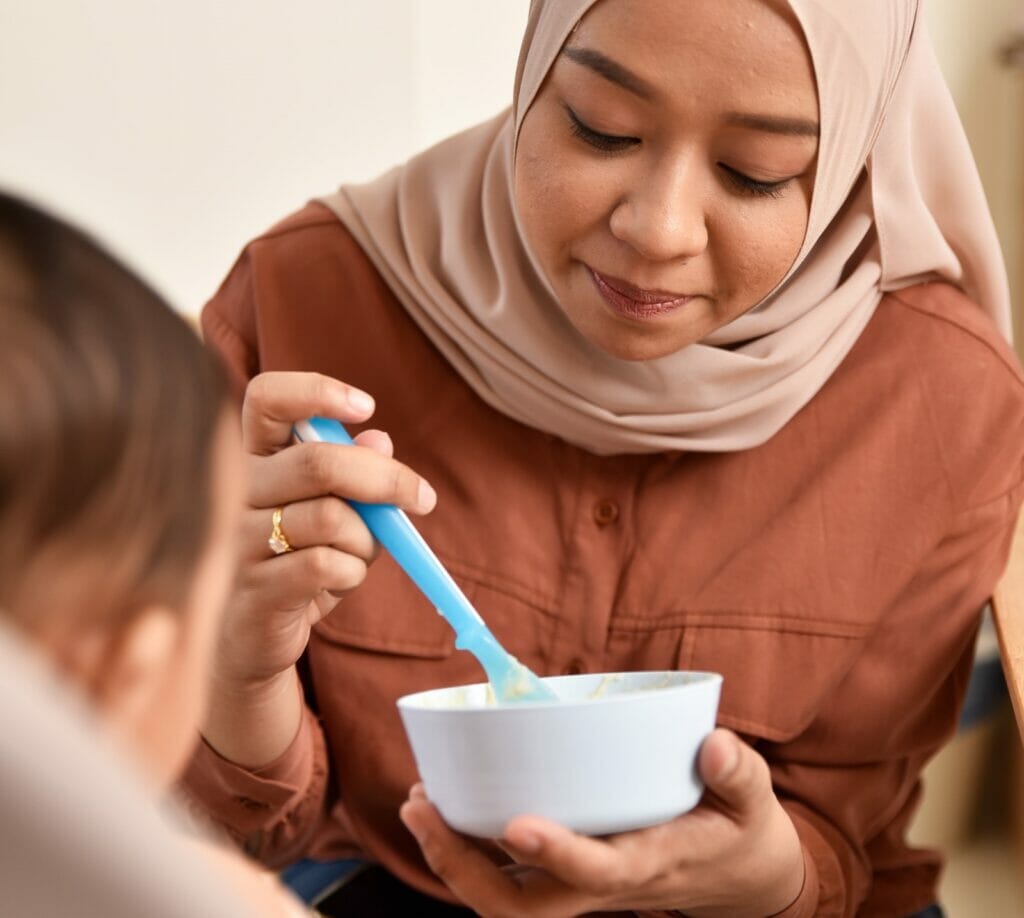 In conclusion,
Traveling with an infant doesn't have to be overwhelming, especially when it comes to feeding them. By planning ahead, packing snacks, bringing a portable blender, checking the temperature, and considering on-the-go meal options like HAPiHEROS® Natural Baby Cereal, you can ensure that your baby stays nourished and happy throughout your journey. Remember, a well-fed baby is a happy baby!